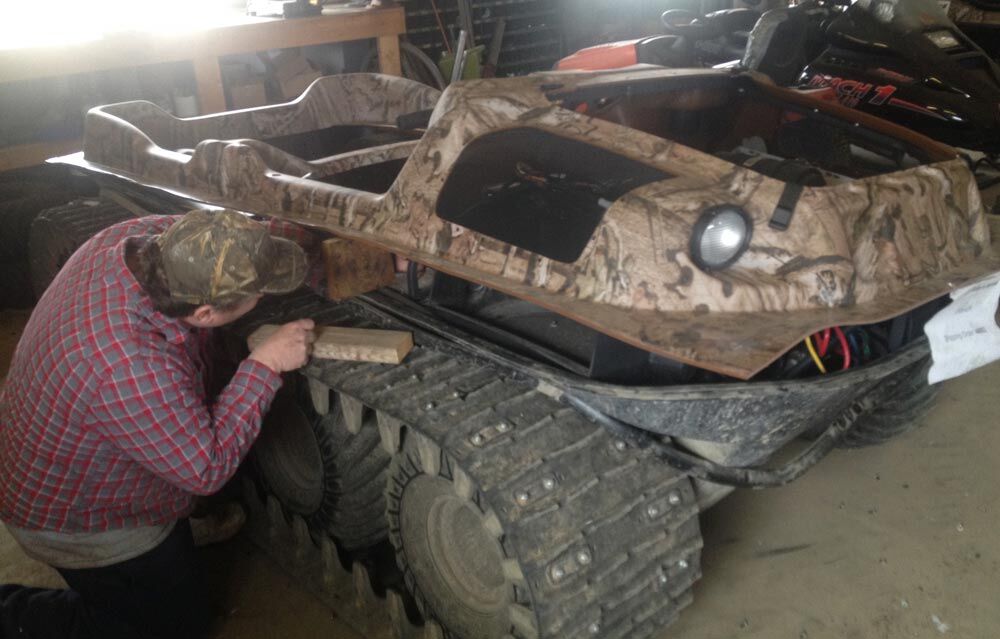 Service
Does your Argo need servicing?
We have over 20 years experience servicing and maintaining Argos… no one is better qualified to look after your machine! In addition, we have a large inventory of current and New Old Stock (NOS) parts on hand to ensure your Argo spends as little time in the shop as possible!
We also offer many preventative maintenance and service options. It's the convenient way to keep your argo healthy and in top condition.
To book a service appointment for your machine, click the button below to contact us or call 613 922 3519.
Remember: Never take your Argo to a shop that doesn't specialize in Argos; these are unique machines that should be serviced by qualified professionals only.
I have dealt with Sills Argo now for over 35 years they have proven to be one of the most reliable, knowledgeable, dependable and trustworthy Argo dealerships in all of Ontario.